Project Status
Working with client 1.77-1.78.2 (daocskilla 2.19)
Not working with client >1.78.3
Limitations: Tradeskill lists do not work (Powerskill Buy, Quickbar placement, etc). Instanced dungeon support never added.
DaocSkilla is an open source Win32-based packet sniffer radar program by the maker of the Linux Excalibar project, which in turn is based on Linux Odin's Eye source. This program is free and released under the General Public Licenese (GPL).
As of DAoC client version 1.68c, Mythic has changed their packet encryption process which breaks DaocSkilla. After two and a half years, they are finally taking steps to secure the game world for their customers. The new process is much more secure, using RSA to exchange a symmetric key as well as swapping out their symmetric algorithm for a new one. This essentially protects the conversation from external sniffers and is a giant leap forward from an otherwise reticent Mythic Entertainment.
Other than being involved in the ToA beta, I haven't played DAoC since March 2003. In the Fall of 2004, I ceased work on DaocSkilla altogether. Occasionally, I may update daocskilla to work with the current US version. See the 'Project Status' indicator at the top of the page for the current status. If one of the versions below doesn't work, then there is likely no working version. Do not buy the radar being sold on eBay by elite-guides as it is just DaocSkilla and does not work. You will not get your money back from them when it doesn't work either.
If you wish to become involved in developing a working version, you might want to try to rally up support in the Excalibur Project Home forums for more information.
Hope you've enjoyed the convenience of DaocSkilla as much as I enjoyed writing it! -- CapnBry / Teerex
Download
daocskilla-2.19.zip (961k) - Tested on DAOC client 1.77-1.78 only
Includes injecting DStreamServerTest. Note: Your browser must send referrer information to allow download.
Quick Start guide
Older Releases
daocskilla.zip (683.2k) - DAOC Client 1.67 or below only
Zip file of base install. Extract with "Use folder names" ON
daocskilla2.zip (957.7k) - DAOC Client 1.68c-1.71 only
Prerelease build of daocskilla 2. Includes injecting DStreamServerTest.
changelog.txt (25.2k) - What's changed in what version.
Links
FAQ - Frequently Asked Questions. Please look here before posting a question.
Documentation - Documentation which is also included with daocskilla.
Project home - The home of Excalibar and DaocSkilla. Source code and forums.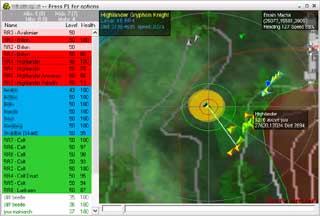 DaocSkilla Classic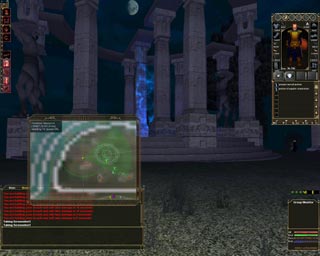 A shot of skilla copying its surface into an XML widget.
This ran below 1 FPS and was abandoned as a workable design. Still looks neat though, doesn't it?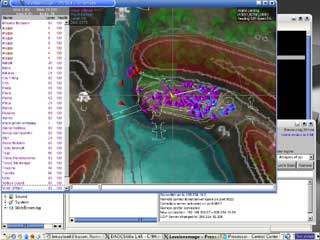 Running on Linux WINE in KDE